Robert Duvall Joins Bana's 'Lucky You'
[Friday, March 4th, 2005]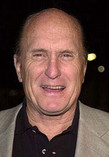 Academy Award winner Robert Duvall is to play Eric Bana's father and poker opponent in Warner Bros. Pictures drama Lucky You, according to the Hollywood Reporter.

The feature, helmed by Curtis Hanson, follows a professional poker player (Bana) who gets a lesson in life from a struggling singer (the already cast Drew Barrymore) as he collides with his estranged father (Duvall) at the World Series of Poker in Las Vegas.

The film is set to begin shooting on location in Las Vegas on March 23. It's scheduled for a December release.

E-Mail This Article » Share your comments on 'Lucky You'