Weisz Is To Star In 'Runaway Jury' And 'Envy'
[Wednesday, June 19th, 2002]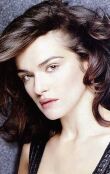 Rachel Weisz is in final negotiations to star in back-to-back in "Runaway Jury" and "Envy," reports The Hollywood Reporter.

First, the actress is near a deal to join John Cusack, Gene Hackman and Dustin Hoffman in the John Grisham courtroom drama "Runaway Jury" for helmer Gary Fleder.

She would star in the coveted role as Cusack's love interest and a powerful player in the story of a high-stakes firearms case.

At the same time, she is in the final stretch to star opposite Ben Stiller and Jack Black in the Barry Levinson-directed comedy "Envy."

That project, scripted by "Seinfeld" co-creator Larry David and Steve Adams.

E-Mail This Article » Share your comments on 'Runaway Jury'