Kenneth Branagh To Direct Drama 'Sleuth'
[Thursday, September 7th, 2006]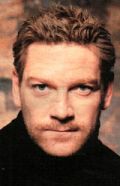 Kenneth Branagh has come on board to direct an adaptation of the Anthony Shaffer play Sleuth, according to Variety.

Starring Jude Law and Michael Caine who is playing a major role in the drama that revolves around two men vying for the same woman.

This time, Caine will play a brilliant thriller writer and social fixture who's so upset at losing his wife to a young hairdresser (Law) that he hatches a complex revenge plan. Caine played the hairdresser in the original and Laurence Olivier played the writer.

E-Mail This Article » Share your comments on 'Sleuth'