Sam Rockwell And Amanda Peet In 'Snow Angels'
[Wednesday, March 30th, 2005]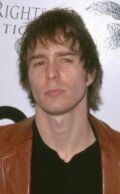 Sam Rockwell and Amanda Peet are to star in the Jesse Perertz directed Snow Angels, according to the Hollywood Reporter.

Emily Mortimer has an offer for a role. Adapted from the novel by Stewart O'Nan, the story interweaves the life of a teenager, Arthur, with his one-time baby sitter Annie (Mortimer), who is struggling with a young daughter and her estranged husband, Glenn (Rockwell). Peet plays Barb, the female lead.

"I am so excited to have the chance to work with David and this incredibly talented cast on a project I have been passionate about for a long time," Peretz said.

E-Mail This Article » Share your comments on 'Snow Angels'