Jesse Eisenberg Joins 'Spring Break In Bosnia'
[Friday, June 30th, 2006]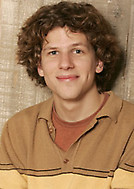 Jesse Eisenberg will star alongside Richard Gere and Terrence Howard in Weinstein Co.'s comic thriller Spring Break in Bosnia, says the Hollywood Reporter.

The feature, helmed by Richard Shepard, follows a young journalist (Eisenberg), a seasoned cameraman (Howard) and a discredited journalist (Gere) who embark on an unauthorized mission to find the No. 1 war criminal in Bosnia.

They find themselves in serious jeopardy when they are mistaken as a CIA hit squad and their target decides to come after them.
More On 'The Hunting Party'...


E-Mail This Article » Share your comments on 'The Hunting Party'