Andy 'Gollum' Serkis Joins '13 Going On 30' Cast
[Friday, March 21st, 2003]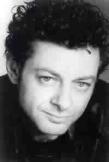 Andy Serkis, Gollum in The Lord of the Rings: The Two Towers, and up-and-coming actor Samuel Ball have landed key roles opposite Jennifer Garner in Revolution Studios' 13 Going on 30 for director Gary Winnick, according to Hollywood Reporter.

The film follows a 13-year-old girl named Jenna who dreams of being popular. During her birthday party, she plays the kissing game Seven Minutes in the Closet. The game turns out to be a humiliating experience for her, and she refuses to come out of the closet. When she does emerge, she finds herself five days shy of her 30th birthday.

Serkis plays the boss of adult Jenna (Garner), while Ball plays her boyfriend, a New York Rangers hockey player. Mark Ruffalo and Judy Greer also star. Susan Arnold and Donna Arkoff Roth are producing the project with Gina Matthews. Kathy Yuspa and Josh Goldsmith wrote the script.

E-Mail This Article » Share your comments on '13 Going On 30'