Tzeentch
#gottem


Gender: Male
Location: Morgan's Maxim
The realistic answer is that as long as games like CoD shatter sales records every single years, the industry is going to focus on emulating that success. A lot of gamers tend to be confused by gaming corporations' (EA, Activision, THQ etc) goals. There goals are not to make "lots of money", there goal is "to make as much money as humanly possible". ME2 and GoW3 made lots of money, but they aren't making CoD/Halo/WoW money. Therefore, whatever business model they used to make those games is not ideal for them. All companies, even smaller, more credible companies like DICE and Valve, secretly want that CoD/Halo/WoW money, though they'll never admit it.

Hence, we get all these games trying to emulate certain parts of those games (ME3's horde/firefight mode), or just clone the games entirely (TOR, Warhammer Online, TES-O).

To actually answer the question though, I personally want both. I enjoy a good singe player experience, but I get bored very quickly, and I don't like to replay games. Hence, games like Deuce Ex, KOTOR, Fallout, Bioshock and Mass Effect sit on my shelf collecting dust once I finish the SP, whereas I'm still playing Black Ops and Reach to this day. As such, I'm more willing to pay 60 dollars for a game with good MP that I know I'll be playing for years than I would be for a game that I'll drop 50 hours on and then shelf forever.

__________________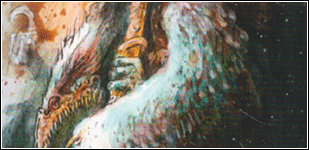 "The Daemon lied with every breath. It could not help itself but to deceive and dismay, to riddle and ruin. The more we conversed, the closer I drew to one singularly ineluctable fact: I would gain no wisdom here."