Mackenzie Phillips Tries On 'The Jacket'
[Wednesday, February 18th, 2004]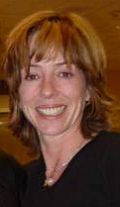 TV star Mackenzie Phillips ('One Day at a Time') has signed on for a supporting role in the feature The Jacket, according to The Hollywood Reporter.

John Maybury (Love Is the Devil) directing The Jacket which centers on a soldier convicted of murder who, during his treatment in a psychiatric hospital, begins to believe that he is traveling through time. Through his time travel, he searches for a woman he met as a child and is fated to love.

Phillips plays a nurse at the psychiatric hospital. She replaces Anne Lambton, who dropped out because of illness.

Adrien Brody and Keira Knightley topline The Jacket, with Kris Kristofferson, Jennifer Jason Leigh, Kelly Lynch and Brad Renfro rounding out the cast.

The film is lensing in Glasgow, Scotland, with Peter Guber, Steven Soderbergh and George Clooney producing.

E-Mail This Article » Share your comments on 'The Jacket'