'American Wedding' Pictures Online
[Thursday, June 26th, 2003]
Empire Movies posted 52 new shots from American Wedding

American Wedding is the third in the American Pie series. It has most of the cast returning such as Jason Biggs, Alyson Hannigan, Tim Allen, January Jones, Eugene Levy, Thomas Ian Nicholas, Seann William Scott and Eddie Kaye Thomas.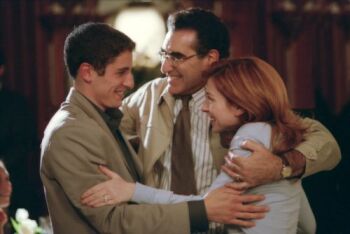 Jason Biggs, Eugene Levy and Alyson Hannigan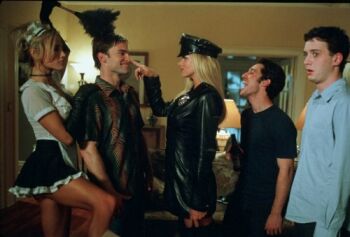 Seann William Scott, Thomas Ian Nicholas and Eddie Kaye Thomas

Click here to view the rest of the set.

E-Mail This Article » Share your comments on 'American Wedding'