Andre 3000 Joins 'Semi-Pro' Comedy
[Friday, December 8th, 2006]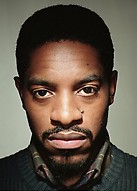 Andre Benjamin, also known as Andre 3000 in hip-hop duo Outkast, is set to join Will Ferrell and Woody Harrelson in New Line Cinema's basketball comedy Semi-Pro, says the Hollywood Reporter.

The feature is set in the world of the American Basketball Assn. and follows Jackie Moon (Ferrell), the owner-coach-player of the fictional Flint Michigan Tropics. Moon must lead his team on a desperate attempt to make it to the big leagues.

Benjamin plays a self-styled ladies' man who is the best player on the team.

E-Mail This Article » Share your comments on 'Semi-Pro'