Ian McKellen As Narrator In Fantasy 'Stardust'
[Tuesday, January 2nd, 2007]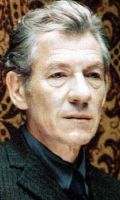 Ian McKellen has signed on to voice the narrator role in Matthew Vaughn's romantic fantasy Stardust, according to the Hollywood Reporter.

The film, which boasts a cast including Claire Danes, Robert De Niro, Michelle Pfeiffer and Charlie Cox, wrapped production in the fall. McKellen is recording his part during postproduction before "Stardust's" July 27 release date.

The film, based on Neil Gaiman's novel, centers on a young man who promises his beloved that he will retrieve a fallen star by venturing into the Faerie realm, where he encounters witches, goblins, gnomes, talking animals and evil trees. Gaiman's fairy tale debuted in 1997 as a four-issue DC Comics miniseries with illustrations by Charles Vess. It was published as a single book the following year.

E-Mail This Article » Share your comments on 'Stardust'