Garcia, Fraser, Hirsch, Whitaker Join 'Air I Breath'
[Thursday, January 26th, 2006]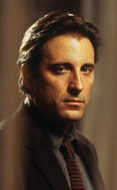 Andy Garcia, Brendan Fraser, Emile Hirsch and Forest Whitaker are joining Korean director Jieho Lee's ensembler The Air I Breath, according to the Hollywood Reporter.

They will join Sarah Michelle Gellar and Kevin Bacon in the romantic crime drama that begins shooting Saturday in Mexico City.

The feature is based on a Chinese proverb that breaks down the whole of human existence into four emotional elements -- happiness, pleasure, sorrow and love -- and that these elements are intertwined.

Happiness (Whitaker) is a spiritually bereft banker, Pleasure (Fraser) a gangster who can see the future, Sorrow (Gellar) is a reckless female pop star and Love (Bacon) a desperate doctor. Their stories are all linked by a crime boss (Garcia). Hirsch will play Garcia's nephew.
More On 'The Air I Breathe'...


E-Mail This Article » Share your comments on 'The Air I Breathe'