More Movie Stills From 'Bad Boys 2'
[Tuesday, July 15th, 2003]
Sony Pictures have sent us some more movie stills from Bad Boys 2.

The movie follows narcotics detectives Mike Lowrey (Smith) and Marcus Burnett (Lawrence) have been assigned to a high-tech task force investigating the flow of designer ecstasy into Miami. Their inquiries inadvertently lead them to a major conspiracy involving a vicious kingpin (Jordi Molla), whose ambitions to take over the city's drug trade have ignited a bloody turf war.

Check out the new pictures by clicking below!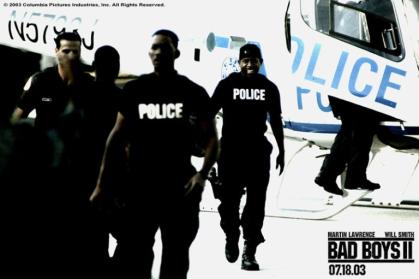 E-Mail This Article » Share your comments on 'Bad Boys 2'