Andre 3000 & Harvey Keitel Join 'Be Cool'
[Tuesday, February 3rd, 2004]
Andre 3000 (of Outkast) and Harvey Keitel is making his way to the big screen in the Get Shorty sequel, Be Cool, for helmer F. Gary Gray, according to The Hollywood Reporter.

The duo will star alongside John Travolta, Uma Thurman, Danny DeVito, Dwayne "The Rock" Johnson, Vince Vaughn, James Gandolfini, Cedric the Entertainer and Christina Milian in the Peter Steinfeld-penned project.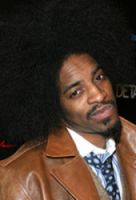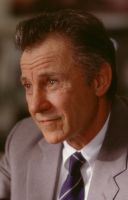 Be Cool centers on Chili Palmer, a loan shark-turned-feature film producer who gives up the movie business when he discovers a singer, Linda Moon (Milian), whom he wants to make famous.

Andre 3000 will play the leader of a rap group called the Dub MDs, while Keitel will play a record promoter.

The role for Andre 3000, who is fast becoming a hot commodity in the music-to-film crossover world, was tailored specifically for the hip-hop star.

Shooting is to start today in Los Angeles.

E-Mail This Article » Share your comments on 'Be Cool'