Malick To Direct Benicio Del Toro In 'Che'
[Thursday, February 19th, 2004]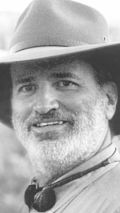 Terrence Malick (The Thin Red Line) is set to direct Benicio Del Toro in the biopic Che, according to Variety.

Budgeted at $40 million the movie is based on on the Cuban revolutionary hero Ernesto "Che" Guevara. Malick who is going to direct has also wrote the script.

Malick brings a certain firsthand experience to the project. When the Bolivian army murdered the 39-year-old Guevara in 1967, Malick was in the country to write a piece on Guevara's guerrillas for the New Yorker.

Walter Salles' The Motorcycle Diaries, which bowed at the recent Sundance Film Festival, starred Gael Garcia Bernal as the pre-revolutionary Guevara. Malick's pic will focus on the last part of Guevara's life.

The film is scheduled for a four-month South American shoot to begin in July.

E-Mail This Article » Share your comments on 'Che'