Eddie Murphy To Take Day Care
[Wednesday, April 10th, 2002]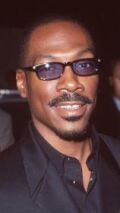 Eddie Murphy and director Steve Carr are poised to reteam on the comedy "Daddy Day Care," reports The Hollywood Reporter

Murphy and Carr previously met on their successful collaboration on "Dr. Dolittle 2"

"Daddy Day Care," written by Geoff Rodkey, is described as "Mr. Mom" meets "Big Daddy." It centers on a father (Murphy) who loses his job and, to make ends meet, turns his house into a day care center.

The project will begin shooting 1st Aug 2002 in Los Angeles, with Murphy already pay-or-play and Carr in final negotiations to direct.

E-Mail This Article » Share your comments on 'Daddy Day Care'