Steve Zahn, Jeff Garlin Join 'Daddy Day Care'
[Friday, July 26th, 2002]
Revolution Studios has set Steve Zahn and Jeff Garlin to join Eddie Murphy in "Daddy Day Care," reports Variety

Murphy and Garlin play a couple of guys who are laid off from their jobs. Unable to pay to keep their kids in pricey daycare, they open their own guy-run facility. Zahn plays a computer geek who is also laid off, and joins them in the enterprise. They become rivals with another center, with a nasty female proprietor played by Anjelica Huston.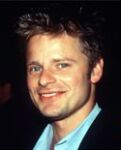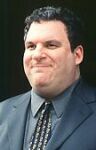 Steve Zahn, Jeff Garlin

The comedy is to be directed by Steve Carr that will begin shooting on Aug. 5.

E-Mail This Article » Share your comments on 'Daddy Day Care'