Aisha Tyler Joins 'Death Sentence' Cast
[Monday, September 18th, 2006]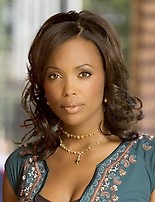 Aisha Tyler will star opposite Kevin Bacon in 20th Century Fox's vigilante drama Death Sentence, says the Hollywood Reporter.

The story centers on a father (Bacon) out for revenge after his family is attacked in a heinous gang-initiation crime. The father acts on his own sense of justice by going after each person involved in the crime.

Tyler plays a homicide detective who aids Bacon's character despite her growing suspicions that he might have committed murder.

E-Mail This Article » Share your comments on 'Death Sentence'