Frankenheimer Departs From Exorcist Prequel
[Tuesday, June 4th, 2002]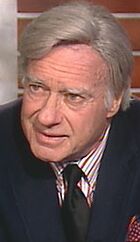 After undergoing back surgery two weeks ago, helmer John Frankenheimer has voluntarily withdrawn from Morgan Creek Prods.' untitled prequel to "The Exorcist" to begin physical therapy, reports Hollywood Reporter.

"John's creative drive will be missed, as will his giant presence," Morgan Creek president Guy McElwaine said. "We wish him a quick recovery and look forward to working with him in the near future. It's not going to be an easy job to replace him, but it is now our immediate task."

Previously announced cast members Liam Neeson, Gabriel Mann and Billy Crawford continue to remain attached to the film.

The producers will now look to find a new director to make the film's Sept. 1 start date.
More On 'Exorcist The Beginning'...


E-Mail This Article » Share your comments on 'Exorcist The Beginning'