Sam Raimi To Make 'The Evil Dead' Remake
[Thursday, November 18th, 2004]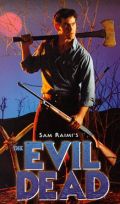 Sam Raimi (Spider-Man 2) and Bruce Campbell are reteaming to produce a remake of the cult hit The Evil Dead, according to Variety.

Raimi wrote, directed and produced the 1981 "Dead," which tells of five twentysomething friends holed up in a remote cabin who discover a Book of the Dead. When an archaeologist's taped translation of the text and its incantations is replayed, the youths unwittingly summon dormant demons that possess them.

Raimi will not direct the remake.

E-Mail This Article » Share your comments on 'The Evil Dead 4'