Vin Diesel In Lead Role 'Fast And The Furious 3'?
[Wednesday, February 4th, 2004]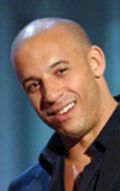 Vin Diesel was said to be linked with Fast and the Furious 3 before by Paul Walker, now one of Dark Horizons scoopers are saying that it is near complete.

"Vin Diesel's deal is 99.9 closed. They're keeping this under wraps while they develop the story because he did have a deal for the second pic that he opted out of. Because of his box office as of late (and the growing fear that "Riddick" may not be the blockbuster that the studio is hoping for) this is a no brainer as he's desperate for the stability a franchise offers. Paul Walker's character as of the early treatments is not involved in anything more than a cameo".

Click Here to view the previous article.
More On 'The Fast and the Furious: Tokyo Drift'...


E-Mail This Article » Share your comments on 'The Fast and the Furious: Tokyo Drift'