Justin Lin To Direct 'Fast And The Furious 3'
[Wednesday, June 8th, 2005]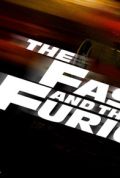 Justin Lin (Better Luck Tomorrow) is to direct the sequel Fast and the Furious 3, according to the Hollywood Reporter.

The new film will be set in Tokyo amid the underground world of Japanese drift racing.

Its plot centers on Shaun Boswell, who, to avoid jail, goes to live with his uncle, a military officer, in a cramped apartment in a low-rent section of Tokyo.

Lin -- who was born in Taipei, Taiwan, and grew up in Orange County, Calif., before studying film at UCLA -- directed, co-wrote Better Luck Tomorrow, which revolved around Asian-American high school seniors who embark on a crime spree.
More On 'The Fast and the Furious: Tokyo Drift'...


E-Mail This Article » Share your comments on 'The Fast and the Furious: Tokyo Drift'