Radha Mitchell Joins 'Feast Of Love' Cast
[Tuesday, June 20th, 2006]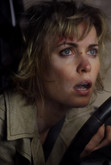 Radha Mitchell is set to join Morgan Freeman and Greg Kinnear in Lakeshore Entertainment's drama Feast of Love, says the Hollywood Reporter.

The feature, helmed by Oscar winner Robert Benton, is based on a Charles Baxter novel and revolves around a community of friends in Oregon who navigate the sometimes painful incarnations of love.

Mitchell will play Diana, a manipulative real estate agent who embarks on an affair with Kinnear's character.

E-Mail This Article » Share your comments on 'Feast of Love'