Jason Statham Wants Bond Role In 'Casino Royale'
[Friday, September 2nd, 2005]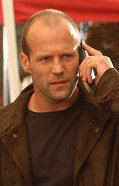 Jason Statham has admitted he would like to be the next James Bond in Casino Royale.

Speaking to the New York Post, he said, "He's (Bond) been around for so many years. I'm a massive fan of James Bond, and I've seen every one of the movies. If I was to do that most prestigious role, then I think I'd add a new, modern feel to it, definitely."

Statham says his character as hardman Frank Martin in The Transporter is a modern day 007. "He's the James Bond that drinks a Heineken, not a martini."

E-Mail This Article » Share your comments on 'Casino Royale'