Fire Has Ravaged The 007 'Casino Royale' Stage
[Monday, July 31st, 2006]
Fire has ravaged the giant Albert R. Broccoli 007 Stage at Pinewood Studios, the production home of the Bond franchise, according to Variety.

Filming for the latest Bond pic Casino Royale has concluded and workers had been busily dismantling the 45,000 sq. ft. set when a fire broke out on Sunday morning.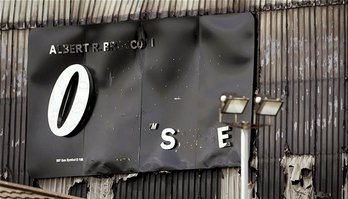 A spokesman for Pinewood Shepperton said: "Although the full extent of the damage has yet to be established, the board believes the 007 stage will need to be demolished and rebuilt. There has been no significant collateral damage to any other assets at the Pinewood site. Apart from the 007 stage, the rest of Pinewood Studios will be fully operational."

E-Mail This Article » Share your comments on 'Casino Royale'