Whitney, New Bond Girl?
[Wednesday, March 21st, 2001]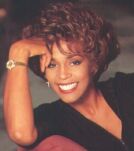 Whitney Housten may be the next Bond Girl, if the on-set rumors are confirmed. A studio source told the Sun Newspaper:

"The movie bosses think Whitney would make a fantastic Bond girl and are desperately working out a deal which will be acceptable."

She has previously appeared in 'The Bodygaurd' and later 'The Preachers Wife', both as main roles. So if Housten gets the part she will more than likely play Pierce Brosnan's love interest.

Although the part has not yet been confirmed by Dana Broccoli (Widow of Bond producer, Albert Broccoli), the decision will come soon as they begin shooting at the end of the year.

E-Mail This Article » Share your comments on 'Die Another Day'