James Bond Pictures And Set Report
[Friday, June 21st, 2002]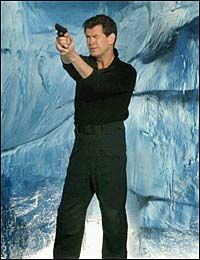 "James Bond: Die Another Day" was shooting at an ice station in Gloucestershire UK, reports The Sun.

The Sun caught up with the 49-year-old star on the set of Die Another Day in a car park at Bourton-on-the-Water in the Cotswolds.

A stunned local said: "I couldn't believe it. Pierce Brosnan was in the middle of the car park with a gun in his hand.

"They had created these amazing looking ice caps.

"It was pretty weird seeing them there as it was a warm day."

The film, the 20th in the Bond series, will also star Halle Berry and features Madonna in a cameo role which will feature a lesbian snog.

Rick Yune plays North Korean baddie Zao, who can alter his face at will.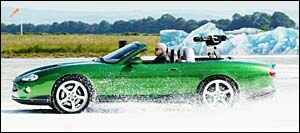 At one point he chased Bond's Aston Martin across the car park in a Jaguar with a huge machinegun on the back.

E-Mail This Article » Share your comments on 'Die Another Day'