Hayden Christensen Joins In On 'Jumper'
[Friday, August 11th, 2006]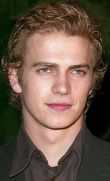 Hayden Christensen is starring in the big-budget thriller Jumper, according to the Hollywood Reporter.

Doug Liman is directing with Tom Sturridge was to have played the lead role of David, which now will be played by Christensen, since a decision was made to go with a more prominent actor. Samuel L. Jackson, Jamie Bell and Teresa Palmer remain with the production.

The movie, which Regency and Fox hope to turn into a trilogy, will now shoot at month's end in Toronto, Rome and Tokyo.

E-Mail This Article » Share your comments on 'Jumper'