Peter Jackson Talks Some More On 'King Kong'
[Tuesday, February 24th, 2004]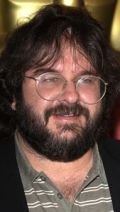 Peter Jackson (The Lord of the Rings) talked to The Hollywood Reporter about his next movie King Kong,

Will making a single movie like King Kong seem anticlimactic after The Lord Of The Rings?

Peter Jackson: From a logistical point of view, a single movie is much easier, but the main creative challenge of writing a good script and making a good movie remains as difficult as ever. I do think that having the experience of three huge films back-to-back behind us has given the "LOTR" crew and craftspeople a confidence that we can take on any project.

What key challenges does its filming present?

Jackson: Writing the script is always the most critical and difficult job. The actual filming shouldn't be too tricky once we assemble a great cast. Creating a strong emotional presence of Kong himself will be a challenge since he obviously won't be joining us on set.

Can you confirm which, if any, Lord Of The Rings cast and crew will be involved with King Kong?

Jackson: It's too early to say about cast, apart from Naomi Watts, who's now confirmed. We need to write for a few more weeks to establish exactly what type of other characters we are looking for. I'm hoping there will be suitable roles for one or two "LOTR" actors. As far as crew go, "LOTR" veterans include Jan Blenkin and Caro Cunningham, both of whom are producing "Kong" with me; Andrew Lesnie is on board as (director of photography); Grant Major is production designer; Dan Hennah is supervising art director. Both Weta Workshop, led by Richard Taylor, and Weta Digital have been at work on "Kong" for some months now. Howard Shore is doing the music. We are talking to all other crew at the moment and imagine the majority will be "LOTR" veterans.

How will your King Kong differ from the original and the first remake?

Jackson: It's based on the 1933 movie, and we will follow that basic plot and narrative structure. We will obviously be writing much more depth into the characters -- approaching it as a drama rather than fantasy. We pretend the 1976 version doesn't exist.

E-Mail This Article » Share your comments on 'King Kong'