Jim Carreys 'Lemony Snicket' Poster Online
[Thursday, April 15th, 2004]
Paramount have released the teaser poster and teaser website, check out the poster below and click here to goto the website.

The "Snicket" saga revolves around a pint-sized trio of orphans named Sunny, Klaus and Violet who find themselves fobbed off on a series of odd people, including Lemony Snicket, who narrates each of what has grown to a series of eight books since Handler debuted the first title in 1999. Recurring bad guy is a distant family relative named Count Olaf, who initially takes in the kids but clearly is trying to separate them from a family inheritance.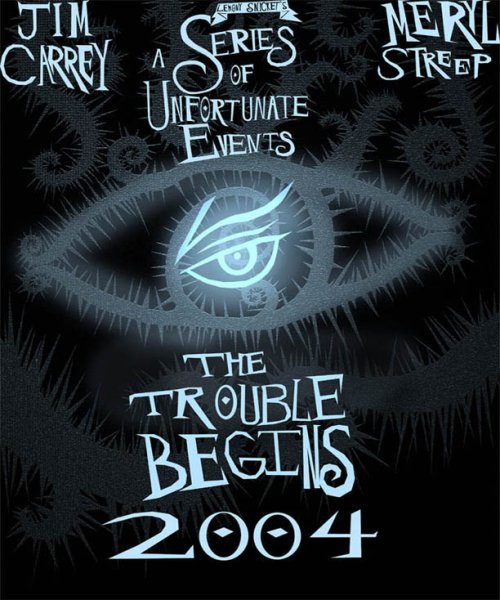 More On 'Lemony Snicket's A Series of Unfortunate Events'...


E-Mail This Article » Share your comments on 'Lemony Snicket's A Series of Unfortunate Events'