Gollum's 'Two Towers' MTV Acceptance Video Online!
[Monday, June 9th, 2003]
TheOneRing.net have posted a short clip of Andy Serkis' and Gollum's acceptance video at the 'MTV Movie Awards', where The Two Towers won the award for 'Best Digital Performance'. Click on the picture below to download the clip!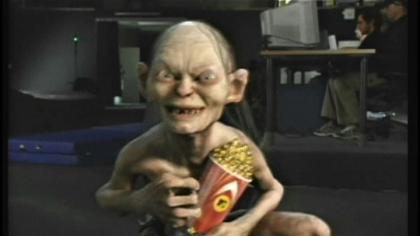 More On 'The Lord of the Rings: The Two Towers'...


E-Mail This Article » Share your comments on 'The Lord of the Rings: The Two Towers'