Courtney Love As Deep Throat Star In 'Lovelace'
[Monday, March 28th, 2005]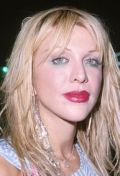 Courtney Love is attached to star as Deep Throat star Linda Lovelace in a bio-picture Lovelace, according to Variety.

Movie will trace Lovelace's life from 17 until she died in 2002 at 53. Inside Deep Throat producer Brian Grazer originally wanted to produce a Lovelace biopic. He optioned her autobiography, "Ordeal," but eventually rejected that approach as too depressing.

Although Love has been best known of late for her court appearances, she received a Golden Globe nom in 1996 for Milos Forman's The People vs. Larry Flynt and starred opposite Jim Carrey in Forman's Man on the Moon.

E-Mail This Article » Share your comments on 'Lovelace'