Ben Stiller Talks 'Madagascar 2' Sequel
[Tuesday, November 28th, 2006]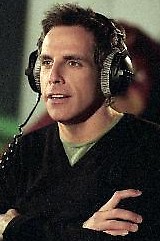 Ben Stiller, voice of Alex the lion in DreamWorks' CGI animated movie Madagascar, says that the upcoming sequel Madagascar 2, will focus more on his character's backstory. "We're just ... starting recording it, very soon," Stiller told Sci-Fi Wire.

The original movie followed three Central Park Zoo animals who were accidentally sent to the African island. There they to go back to basics, where thay had to learn their natural ways again.

The sequel will see them returning to their home zoo. "All the animals head back to New York on that plane that ... was up in the trees, and then they crash in Africa," said Stiller. "And Alex gets reacquainted with his real family, and it goes from there." A release is slated for 2008.
More On 'Madagascar: Escape 2 Africa'...


E-Mail This Article » Share your comments on 'Madagascar: Escape 2 Africa'