Shatner Reprising Role In 'Miss Congeniality 2'
[Wednesday, February 4th, 2004]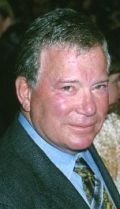 William Shatner and Heather Burns are set to both reprise the roles in the sequel to Miss Congeniality in Miss Congeniality 2, according to FilmJerk

Although Sandra Bullock is returning for the lead role as Gracie Hart, Michael Caine who was expected to return is missing from the cast list.

Additionally, producers are now looking to cast several lead and supporting roles— and, interestingly, the quite-busy Michael Caine, who played Victor Melling in the original and was expected back, is not presently listed as part of the cast.

The plot of the film will focus on the kidnapping of Miss United States, Cheryl Frazier (the perky blonde from Rhode Island who won the title at the end of the first film), and Stan Fields, the beauty pageant's host. Bullock's Hart, along with her newly minted "Style Posse," goes undercover once again, this time to save her two acquaintances.

For more details on castings on other parts, click here. Production is set to begin April 5 in Los Angeles.
More On 'Miss Congeniality 2'...


E-Mail This Article » Share your comments on 'Miss Congeniality 2'