'My Blueberry Nights' For Ed Harris & Spacey
[Friday, May 26th, 2006]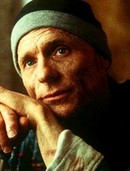 Ed Harris has signed up, while Kevin Spacey is in talks for Wong Kar Wai's English-language debut My Blueberry Nights, says the Hollywood Reporter.

The feature stars Norah Jones, Jude Law, Rachel Weisz and Natalie Portman.

It follows a young woman journeying across the U.S. in an attempt to resolve her questions about the meaning of love. Along the way she encounters some quirky characters.
More On 'My Blueberry Nights'...


E-Mail This Article » Share your comments on 'My Blueberry Nights'