Harden And Linney Float Into 'Mystic River'
[Monday, July 29th, 2002]
Marcia Gay Harden and Laura Linney are in final negotiations to join the cast of Warner Bros. Pictures "Mystic River," reports The Hollywood Reporter

Clint Eastwood will direct and produce through his Malpaso Prods. The project will go into production in September in Boston and Los Angeles.

The project reunites Harden and Eastwood, who worked together on Warners' "Space Cowboys," which Eastwood directed, produced and starred in.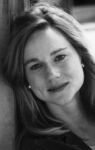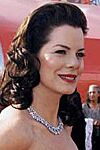 Laura Linney, Marcia Gay Harden

Based on Dennis Lehane's novel of the same name, "Mystic" tells the story of three childhood friends -- Sean, Dave and Jimmy -- who are reunited after 25 years when they become linked in a murder investigation after Jimmy's oldest daughter is killed. The cast includes Sean Penn as Jimmy, an ex-con ready to take justice into his own hands; Kevin Bacon as Sean, a policeman on duty when Jimmy's daughter is murdered and who responds to the call; and Tim Robbins as Dave, a man who suffers psychological problems after a childhood trauma of sexual abuse -- a past that comes back to haunt him when he emerges as a possible suspect in the case.

E-Mail This Article » Share your comments on 'Mystic River'