Final 'The Matrix Reloaded' Trailer Online!
[Thursday, April 10th, 2003]
Warner Bros. has released the final Matrix Reloaded trailer. You can download it to your desktop by clicking on one of the links below!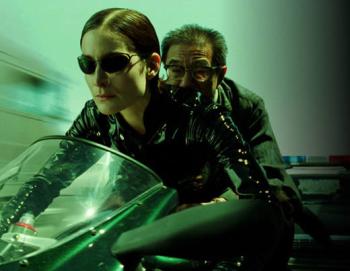 Download
QT Zip File, Full Screen (94.7MB)
QuickTime, High Res (59.6MB)
QuickTime, Med Res (37.5MB)
QuickTime, Low Res (17.9MB)
More On 'The Matrix Reloaded'...


E-Mail This Article » Share your comments on 'The Matrix Reloaded'