Lake Bell In Talks For 'Pride And Glory'
[Tuesday, December 13th, 2005]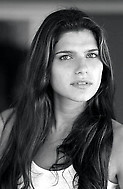 Lake Bell is in talks to star opposite Colin Farrell in New Line Cinema's generational drama Pride and Glory, says the Hollywood Reporter.

The feature, which follows a family of police officers, also stars Ed Norton, Nick Nolte, Samantha Morton and Noah Emmerich.

The story revolves around a three-generation family of officers torn apart by a corruption scandal. Bell will play Megan, who is married to tough cop Jimmy Egan (Farrell). When she discovers her husband's complicity in a police corruption scandal that her brother (Norton) is investigating, she must choose between her husband and her family.

The project, helmed by Gavin O'Connor, is slated to begin shooting in February in New York.

E-Mail This Article » Share your comments on 'Pride and Glory'