'Raymonds' Peter Boyle Cast For 'Scooby-Doo 2'?
[Wednesday, April 23rd, 2003]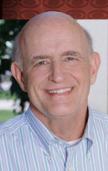 MovieHole.net are reporting that Peter Boyle has been cast as Old Man Wickles in Scooby-Doo 2.

Old Man Wickles - once mystery inc's first ever foe, the black knight ghost - will play a pivotal role in "Scooby Doo 2", now filming in Vancouver. And who's playing him? None other than legendary Peter Boyle [Young Frankenstein, TV's Everybody Loves Raymond]. Boyle is said to be "totally awesome" in the part, knocking everyone's socks off in the table read throughs. He joins a cast that includes Sarah Michelle Gellar, Freddie Prinze Jr, Matthew Lillard, Linda Cardellini, Seth Green and Alicia Silverstone.

Thanks to 'Julian' for the heads up!
More On 'Scooby-Doo 2: Monsters Unleashed'...


E-Mail This Article » Share your comments on 'Scooby-Doo 2: Monsters Unleashed'