Will Ferrell Joins 'Semi-Pro' Basketball Comedy
[Friday, October 27th, 2006]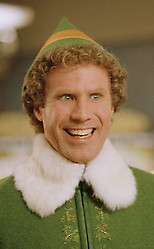 Will Ferrell is set to join New Line Cinema's basketball comedy Semi-Pro, says the Hollywood Reporter.

The feature, helmed by Kent Alterman, is set in the last year of the now-defunct world of the American Basketball Assn. and follows Jackie Moon, the owner-coach-player of the fictional Flint Michigan Tropics. Moon must lead his team on a desperate attempt to make it to the big leagues.

"I grew up in San Antonio, and I remember when an ABA team from Dallas moved in to become the San Antonio Spurs," Alterman said. "I remember when Scot came in with his pitch, he said, 'How about doing a comedy set in the world in the ABA?' That's all I needed to hear. Will was interested in it, and as we developed it further, it came together for me to direct."

E-Mail This Article » Share your comments on 'Semi-Pro'