Mark Wahlberg To Star In Thriller 'Shooter'
[Thursday, February 23rd, 2006]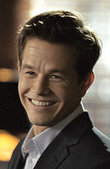 Mark Wahlberg has signed on to star with Antoine Fuqua also signing on to direct the political thriller Shooter for Paramount Pictures, according to the Hollywood Reporter.

Based on Stephen Hunter's novel "Point of Impact," published by Bantam Books in 1993, the story centers on an ace marksman -- living in self-exile in the Arkansas wilderness after causing the death of an innocent person -- who is persuaded by his former associates that they need his help to prevent an assassination and who is subsequently double-crossed and framed for the presidential assassination he was trying to prevent. He is forced to go on the run while trying to track down the real killer and discover the truth about who betrayed him.

The studio is eyeing a June start date.

E-Mail This Article » Share your comments on 'Shooter'