Spiderman Costumes Stolen
[Thursday, April 5th, 2001]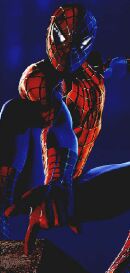 'Spiderman' costumes have been stolen from Los Angeles set in Culver City. Columbia Pictures has offered a $25,000 reward for information leading to their prompt and safe return.

The four outfits were made for Tobey Maguire and his stunt doubles, but the studio said that the shooting will still continue as a large collection of outfits were made.

A spokesman for the studio said: "We consider these costumes valuable property and we hope this reward will help to get them back."

'Spiderman' is due to be released on May 3, 2002.

E-Mail This Article » Share your comments on 'SpiderMan'