First Look At Doc Ock In 'Spiderman 2'!
[Monday, July 21st, 2003]
The very first look at Alfred Molina as Dr. Otto Octavius in SpiderMan 2 is now online, courtesy of AICN. The poster of Doc Ock was revealed by Sony/Marvel's Avi Arad and Laura Zisken at Comic-Con. Check it out below!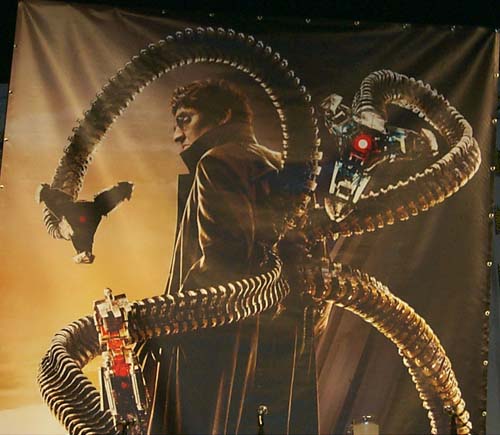 E-Mail This Article » Share your comments on 'SpiderMan 2'