Star Wars Episode 3 Insider Pictures Online!
[Wednesday, February 11th, 2004]
The latest edition of the Star Wars Insiders magazine boasts eight new pictures from the set of Star Wars: Episode-III, including pictures of Natalie Portman, Hayden Christensen and shots of the new Storm Troopers. Check them out by clicking on the image below!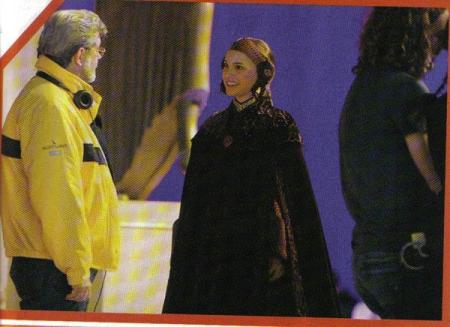 Thanks to 'Keo' from forums for the heads up!
More On 'Star Wars: Episode III - Revenge of the Sith'...


E-Mail This Article » Share your comments on 'Star Wars: Episode III - Revenge of the Sith'