Episode III Villain General Grievous Pic Revealed
[Wednesday, June 23rd, 2004]
Here is the latest villain from Star Wars: Episode III, called General Grievous. The picture comes from the upcoming issue of the UK Star Wars magazine, featured on TheForce.net.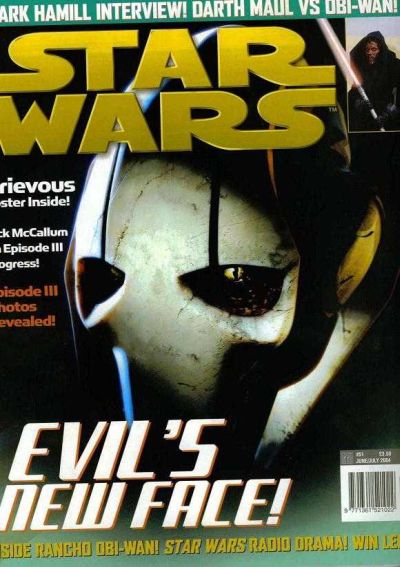 Click Here for larger version

Rumours circulating about Gary Oldman to voice the baddie are said to be true.
More On 'Star Wars: Episode III - Revenge of the Sith'...


E-Mail This Article » Share your comments on 'Star Wars: Episode III - Revenge of the Sith'