Pictures From 'Van Helsing' Set Online
[Thursday, June 5th, 2003]
LatinoReview have posted some new pictures from the set of Van Helsing.

The set is huge, as you can see. What they had going on was a rain scene at night. They of course, supplied their own rain. Igor is standing guard with a double bladed pitch fork of some kind. It looks like he runs up to the camera as it approaches the draw bridge. It's gonna be a real creepy movie based on the costumes and set.

Check out more by clicking on the picture below.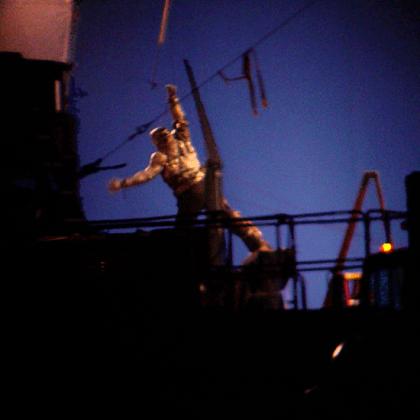 E-Mail This Article » Share your comments on 'Van Helsing'