Christopher Walken To Join 'Wedding Crashers'
[Monday, January 19th, 2004]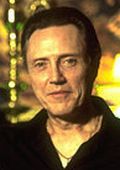 Christopher Walken has signed on to The Wedding Crashers according to FilmJerk. David Dobkin (Shanghai Knights) is also said to have signed on to direct.

Vince Vaughn and Owen Wilson signed on to do the film in October.

The movie is based on Jeremy Klein (Vaughn) and John Beckwith (Wilson) are a pair of rapacious divorce attorneys who score with women the quick and dirty way: they crash weddings, pretending to be guests, taking advantage of the pheromones in the air, and raid the single women like the sexual predators they are. But their lifestyle of total self-commitment runs into some well-deserved trouble when John breaks the rules and falls in love with Claire Clearly.

Production is set to start March 15 in Los Angeles.
More On 'The Wedding Crashers'...


E-Mail This Article » Share your comments on 'The Wedding Crashers'