Hot Chick Invited To 'The Wedding Crashers'
[Friday, February 13th, 2004]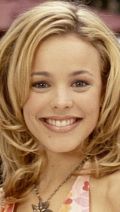 Rachel McAdams (Hot Chick) is set to come between Owen Wilson and Vince Vaughn in The Wedding Crashers, for director David Dobkin (Shanghai Knights) according to The Hollywood Reporter.

Wilson and Vaughn play divorce attorneys who score with women by crashing weddings; they run into trouble when Wilson's character breaks the guys' rules and falls in love with a bridesmaid played by McAdams

McAdams will next be seen in Mean Girls and The Notebook.
More On 'The Wedding Crashers'...


E-Mail This Article » Share your comments on 'The Wedding Crashers'