Updated: Brian Cox Joins X² As Villain Stryker?
[Tuesday, June 18th, 2002]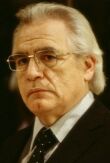 Sci-Fi Wire reports that "X²", the sequel to X-Men, has brought Brian Cox ("The Bourne Identity") onboard to play chief villain Stryker.

Victoria's Hatley Castle will stand in for Xavier's School for Gifted Youngsters, where Professor X (Patrick Stewart) presides over the education of young mutants, the Victoria (B.C.) Times Colonist reported.

The film will reunite the first film's cast with newcomers that include Alan Cumming as Nightcrawler and Kelly Hu as Stryker's assistant, Yuriko Oyama. Shawn Ashmore will play Iceman and Aaron Stanford will take on the role of Pyro, the paper reported.

X2 opens May 2, 2003 and has started production in Canada.

Update: Coming Attractions has reported that a source named Forge comes from some of the highest circles of the X-Men kingdom. It's also the most likely reason why the X2 production office hasn't confirmed the involvement of Brian Cox with the production.

According to Forge, Brian Cox will not play Stryker.

Instead, an unnamed American actor will play the role.

E-Mail This Article » Share your comments on 'X-Men 2: X2'