Wingfield Joins As Bad Guy Henchman
[Thursday, June 20th, 2002]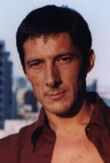 Heres news direct from the Peter Wingfield fanclub where he states that he will play a bad guy henchmen:

Peter has just announced that he has a role in the next X-Men movie. Here's what he told the club:

"I am playing the bad guy's henchman in "X-2" (The second "X-Men" movie; director Brian Singer, starring Halle Berry, Hugh Jackson, Patrick Stewart, Ian McKellen, Alan Cumming etc.) Haven't seen a script yet but I think I am around a lot but rarely speaking—the audition was three scenes and a total of 5 lines.

E-Mail This Article » Share your comments on 'X-Men 2: X2'